?Messi's absence raises concern.. What is the truth about his injury before the World Cup final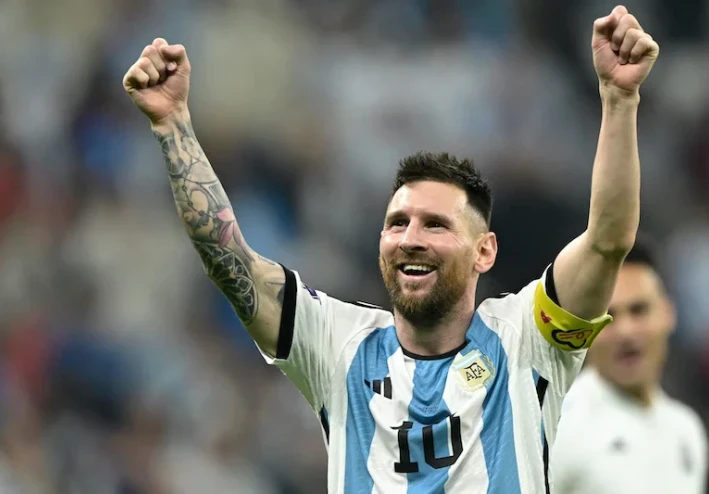 ?Messi's absence raises concern.. What is the truth about his injury before the World Cup final
The Argentine national team returned, Thursday, to training in preparation for the 2022 World Cup final on Sunday against France, but the absence of Argentine star Lionel Messi raised some concerns about his injury.
The famous newspaper "Clarin" in Argentina said that Messi, 35, did not participate in his team's training today, Thursday, but highlighted that he was "present in the gym with the players who were in the main squad against Croatia in the semi-finals." .

And press reports had stated, earlier, that Leo might suffer from an injury in the posterior muscle, which he complained about and grabbed during the confrontation with Croatia, last Tuesday.
And "Clarin" confirmed that the Argentine star is in "good health," noting that he does not suffer from any injury.


The Argentines are counting heavily on Messi's services, next Sunday, in order to fulfill a 36-year-old dream for the tango team.
The last successful attempt by Argentina in the World Cup final was in 1986, when Tango was crowned thanks to the impressive performance of its players, led by legend Diego Armando Maradona.
The Argentine national team reached the final of the Qatar World Cup 2022 after a arduous journey that began with a loud surprise when Messi and his companions fell in front of Saudi Arabia, but the last appearance of Tango was wonderful by defeating Croatia (3-0) in the semi-finals.

The sources pointed out that the Argentina national team's exercises, which took place closed at the Qatar University stadium, witnessed Messi's presence and he trained normally with his colleagues.
And the newspaper "Olé" indicated that Lionel Messi, Rodrigo de Paul and goalkeeper Emiliano Martinez did not appear on the field, in the first quarter of an hour allocated to the media, from yesterday's training.
The newspaper pointed out that: "They worked in the gym, to recover after the strong match against Croatia."
The Argentine national team will play the 2022 Qatar World Cup final, against the French national team, next Sunday, at Lusail Stadium.